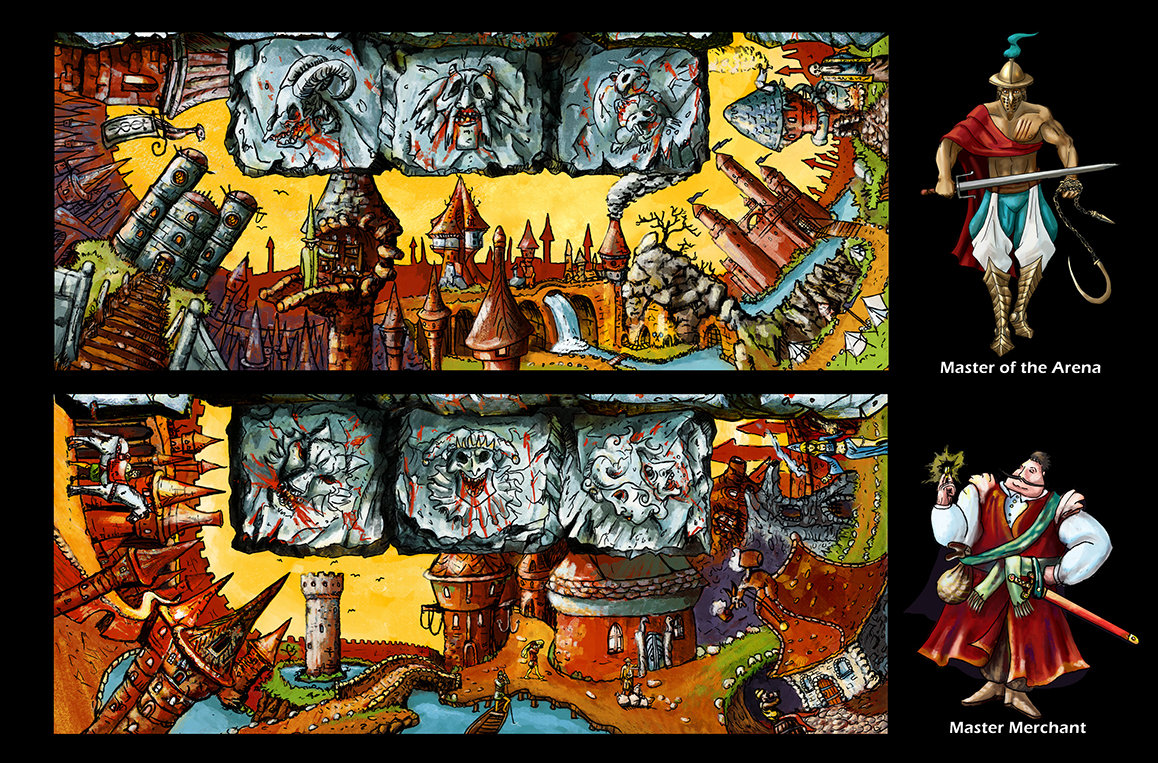 City - center of the board and two classes a player may acquire there.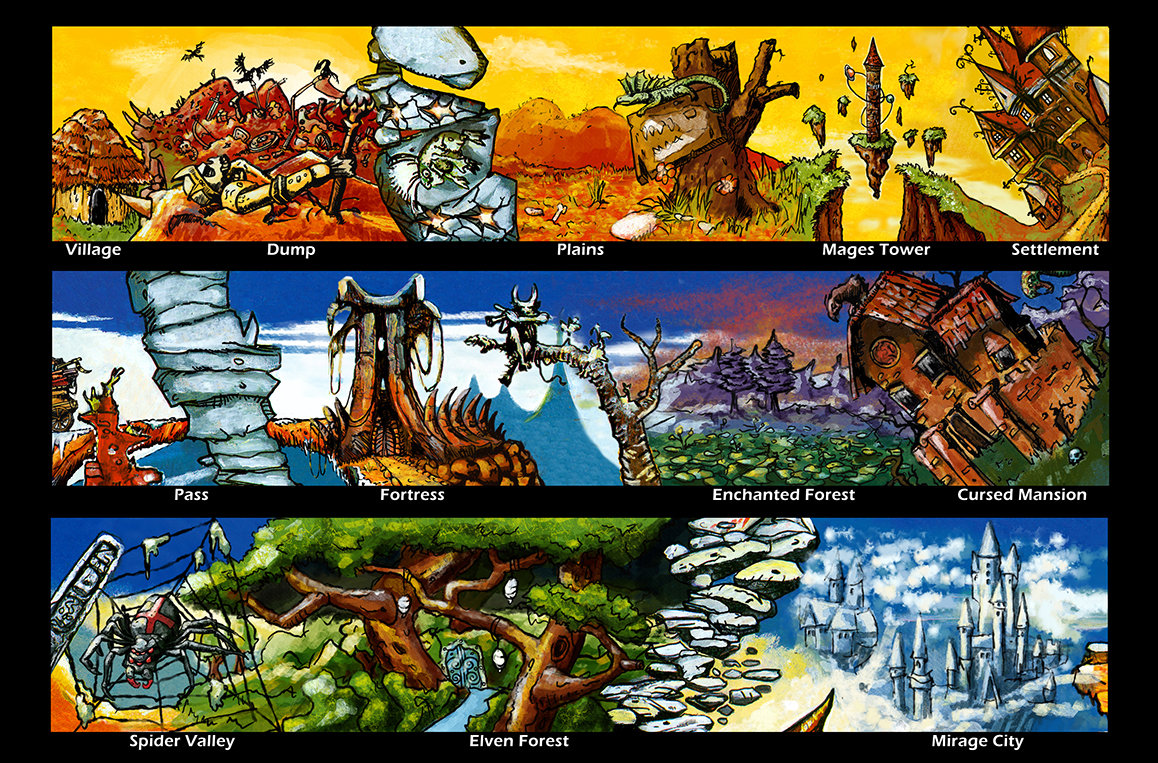 Few locations that players may visit.
"Magical Sword" is a board game released in 1993 by Sfera. As a fan project in 2012 I enlarged the original game board adding twice as more game-fields a player can visit. An important factor was blending with the original style of ink and water-paint. I made everything digitally. Board size is 67,5 x 65 cm.